Preen (AC Power Corp.) offers products widely applied in multi-professional fields and provides the best power solutions to customers. Preen's mission is to satisfy all customer requirements with respect to power environment, loading allocation, module solution alternatives, innovative design, efficient manufacturing and timely, comprehensive maintenance.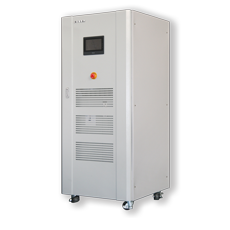 Single phase output power from 0.5-20kVA and three phase output power from 10-2000kVA.
CE mark with high electromagnetic compatibility performance.
Programming Sequence Function: STEP and GRADUAL modes allow users to easily set sequences of start/ end voltage, frequency and run time for testing purposes.