Technology for all your measurement needs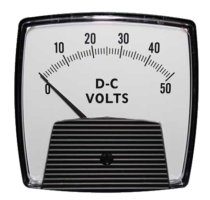 Looking for Yokogawa Analog Panel Meters? We can help you. We have new Yokogawa Analog Panel Meters in a limited quantity. Contact us for availability.
Do you need Yokogawa Analog Panel Meter replacements? We carry those as well. Hoyt Electrical Works offers a wide variety of styles and sizes that can be used as drop-in replacement meters.
We also offer custom input, scaling and artwork available upon request.
Do you have questions about how we can help your company? Send us an email and we'll get in touch shortly.
Electrical Measuring Instruments
Electro-Meters is a leading Canadian supplier of electrical measuring instruments, meters, indicators, transformers, and controllers. We carry brands that are exclusive to Canada, as well as products that are available to ship worldwide.

As a family-owned company that's been in operation for nearly 60 years, we dedicate ourselves to providing excellent customer service and going above and beyond to make the sales experience pleasant. If any of our electrical measuring instruments do not come CSA certified from the manufacturer, we will provide the SPE1000 certification that all electronic products in Canada must have. With our superior line of products, we want to ensure our customers have the best solution to fit their needs.
Congratulations to the Electro-Meters team for their hard work, especially during a pandemic, to achieve these aw...