Panel Meters & Synchroscopes
Browse our extensive catalog of quality panel meters and synchroscopes. Panel meters are instruments that are used to display input signals, in either digital or analog format. Synchroscopes are instruments that are used to measure the frequency and phase angle differences between two AC systems. Panel meters can be used to display a wide variety of inputs, including voltage, amperage, frequency, pressure, flow, and many more. Numerous sizes and display styles are available to meet any requirement. If you need any assistance in finding the right panel meter or synchroscope for your needs, contact our team of experts at Electro-Meters today.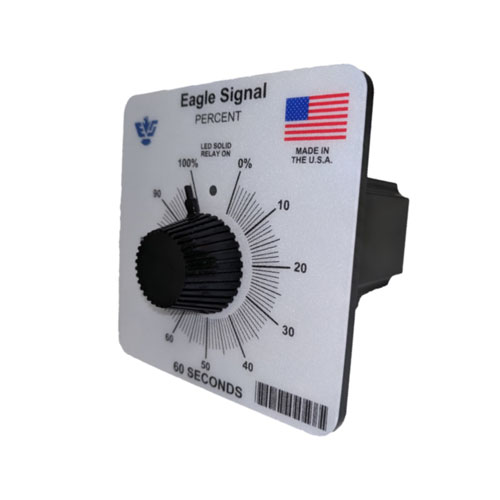 The NEW CYCL-TIME™ Percent Timer Series is an accurate, economical, enclosed percentage timer designed for use in applications where a repetitive "on" time
of a fixed cycle needs to be variable. This timer series is ideally suited for irrigation controls, chemical feeding, programmed temperature, electric heaters, ovens, motor controls and lubrication systems.