Electro-Meters is the exclusive Canadian representative for many Yokogawa Canada products. Yokogawa has been developing measurement solutions for nearly 100 years, consistently finding new ways to give R&D teams the tools they need to gain the best insights from their measurement strategies. As well as offering a wide ranging product lineup and an extensive range of calibration and other services, the company has pioneered accurate power measurement and is the market leader in digital power analyzers.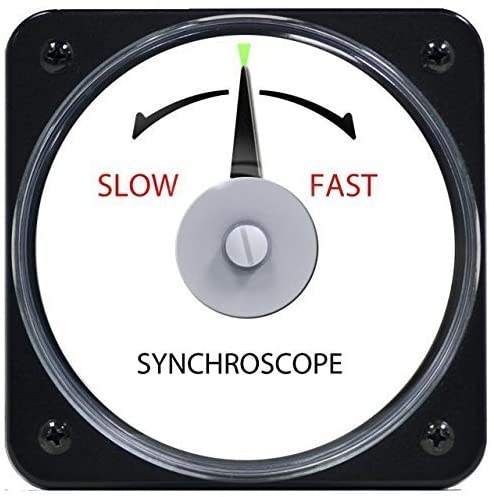 4.5″ size
Water resistant construction
Slow-Fast scale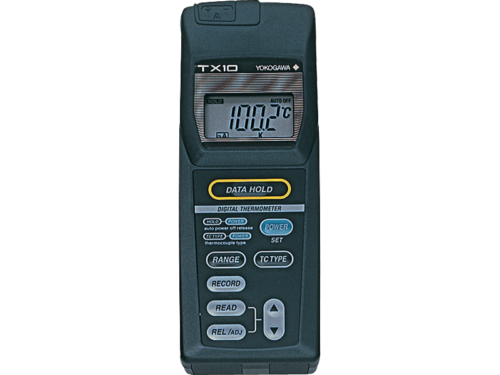 TX10 Series offers thermocouple thermometers that support K, J, E and T type thermocouples.
There are three models available:
1-channel single-function
1-channel multi-function
2-channel multi-function models.
200 MS/s high-speed sample rate
8 G points large memory
Long recording to internal flash memory at 20 MS/s
10 Gbps Ethernet high-speed data transfer
Up to 16-bit analog resolution
Isolated input of up to 1000V
Multi-unit synchronization of up to 160 channels
8 input module slots and variety of isolated plug-in modules
12.1-inch large touch screen
2 input module slots
Up to 8 channels analog inputs
20 different input modules
Up to 100 MS/s sampling rate
Up to 16-bit analog resolution
Resistive touchscreen
Battery Powered for 3.5 hours
A4-sized compact chassis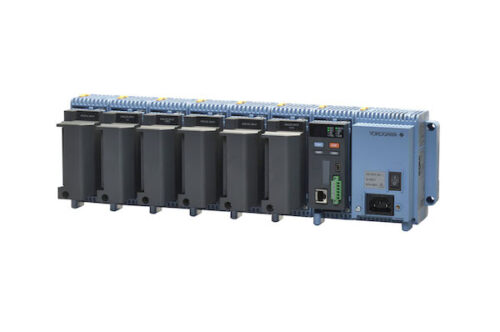 Up to 10 input module slots
Enables PID and program control
Up to 420 channels per system
Web-based configuration
Bluetooth and mobile connectivity
Secure data storage
Electromagnetic relay module
Multiple GM10 systems can be linked together using Yokogawa's GA10 software

Up to 100 units and up to 2000 channels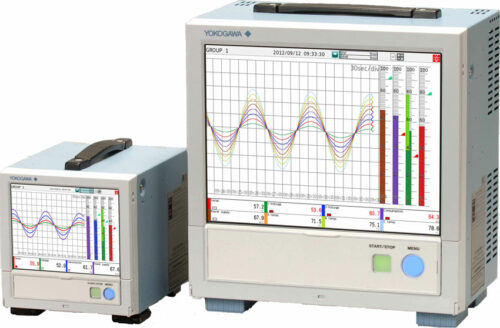 5.7/12.1″ touchscreen display
Expansion unit available to expand input channels of up to 450
Custom display function
Support EtherNet/IP
Option for connection with WT power meters
Support for FDA 21 CFR Part 11 for food & drug industry
Front panel door with white series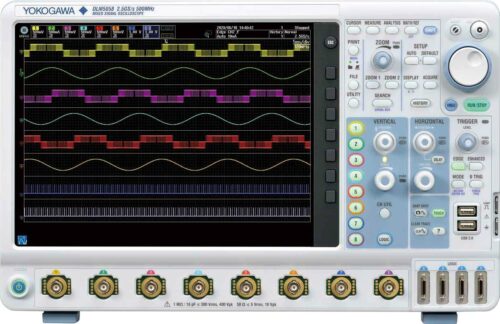 350-500 MHz bandwidth
4-8 analog channels, 32 bits of logic
Up to 2.5 GS/s (8 channels at the same time)
Up to 500 Mpoints long memory
12.1″ touchscreen display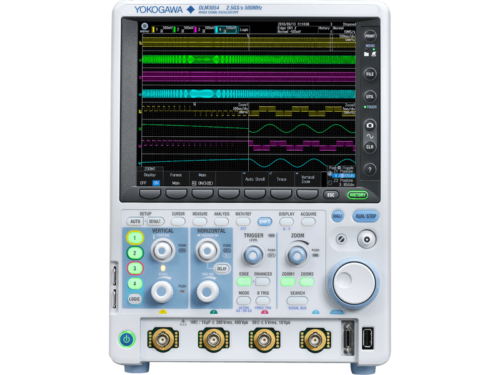 200-500 MHz bandwidth
2-4 analog channels, 8 bits of logic
Up to 2.5 GS/s
Up to 500 Mpoints long memory
8.4″ touchscreen display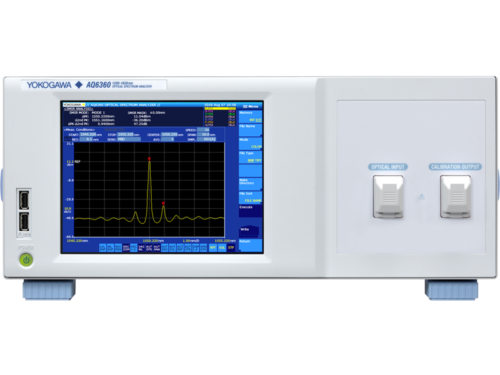 Wavelength range: 1200 to 1650 nm
Wavelength resolution: 0.1 to 2 nm
High wavelength accuracy: ±0.02 nm
High dynamic range: 55 dB
Wide measurement range: +20 to −80 dBm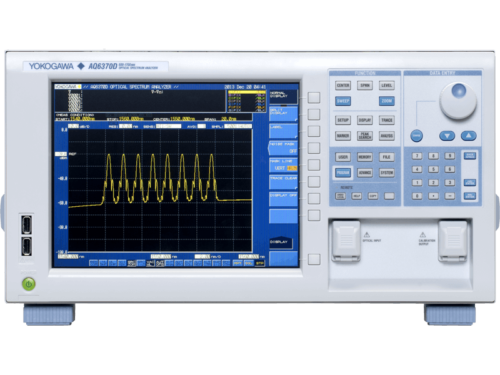 Wavelength range: 600 to 1700nm
Built-in calibration source
High wavelength accuracy: ±0.01nm
High wavelength resolution: 0.02nm
Wide dynamic range: 78dB typ.
Wide level range: +20 to -90dBm
Fast measurement: 0.2 sec. (100nm span)
Applicable to single-mode and multi-mode fibers