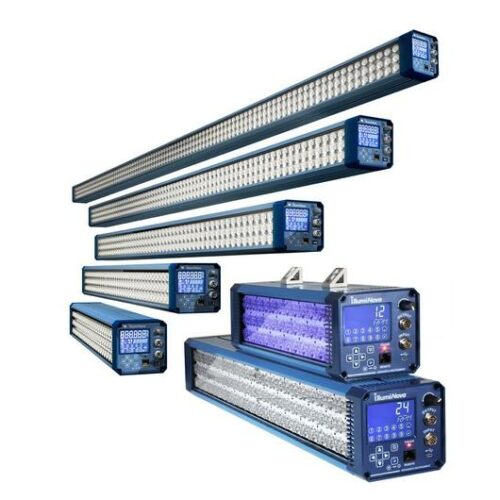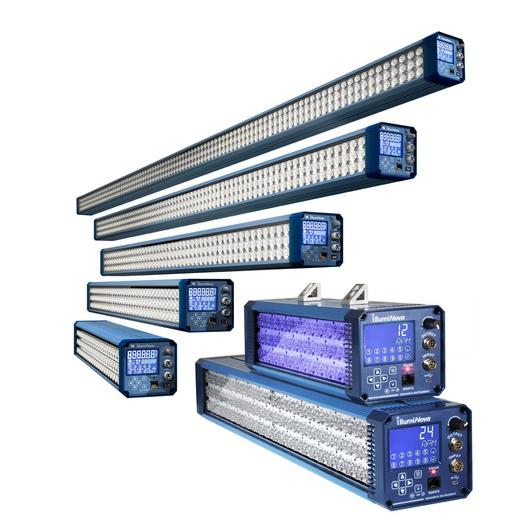 The illumiNova fixed mount LED stroboscopic inspection systems are designed for continuous use in high speed applications requiring crisp, clear, stop motion quality inspection. The extraordinarily bright LED's provide an ultra uniform white spectrum light. Available in a six inch model or one foot lengths up to 8 feet, with 3 different lens options to ensure you will have light coverage for any job. The powerful on board intuitive digital controller allows the user to quickly set flash rates, flash duration, brightness levels and many other advanced features. Flash rates can also be triggered remotely using machine mounted sensors connected directly to illumiNova's digital input or use the optional remote controller to extend the operating distance up to 100 feet.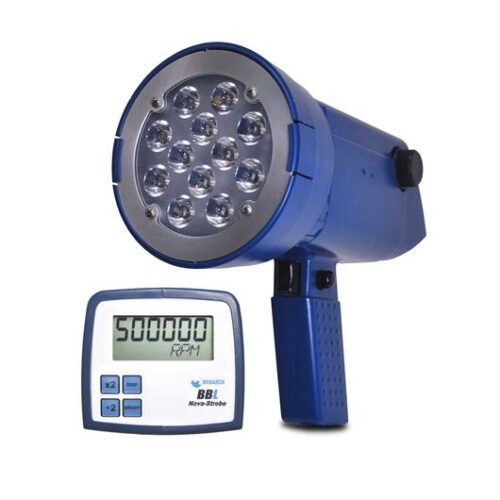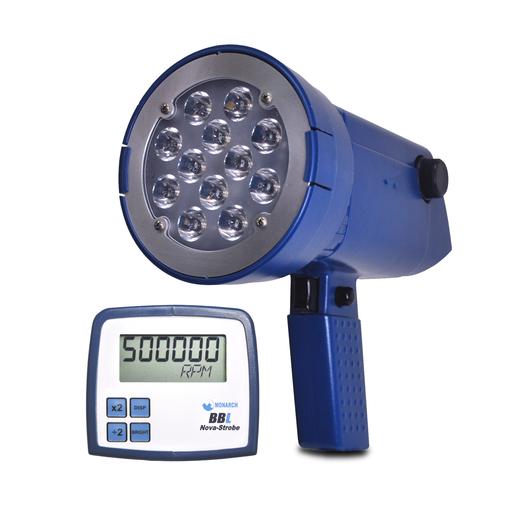 The Monarch Nova‐Strobe LED family of rugged industrial stroboscopes provide an extremely bright, uniform light output for performing stop motion diagnostic inspection and RPM measurements. The twelve LED light source is extremely efficient which means long battery life and continuous cool operation. A wide operating range of 30‐500,000 flashes per minute covers all applications.
The Nova-Pro™ is a series of powerful portable visual inspection and speed measurement tools. We have combined all the features of our hand held LED stroboscopes together with a full function laser tachometer to create a compact, ergonomic and extremely powerful two in one predictive maintenance tool. The stroboscope light source is made up of twelve LED's which are extraordinarily bright yet extremely efficient allowing cool continuous operation and long lasting rechargeable battery. Continuous operation is also possible with the optional AC adapter.