AC/DC power supplies convert alternating current (AC) into direct current (DC), enabling efficient operation of electronic devices. They are crucial in providing reliable and stable power to a wide range of applications, from computers and smartphones to industrial equipment and medical devices. By utilizing transformers, rectifiers, and voltage regulators, these power supplies ensure a smooth and regulated DC output. Their versatility allows them to be used in diverse applications, supporting the seamless functioning of our connected and electrified world.

ITECH IT7800 is a programmable AC/DC power supply, with power up to 15kVA, voltage ranges up to 350V L-N and 500V L-N. Users are able to increase output power up to 960kVA by configuring master-slave parallel. Intuitive LCD touch panel interface allow users to quickly become familiar with unit operation.
IT7800 series has a built-in power meter and arbitrary waveform generator which is able to simulate harmonics and other arbitrary waveform output. Users can choose single phase, three-phase, phase reversal, and multi-channel 4 output modes, with programmable output, and complete measurements.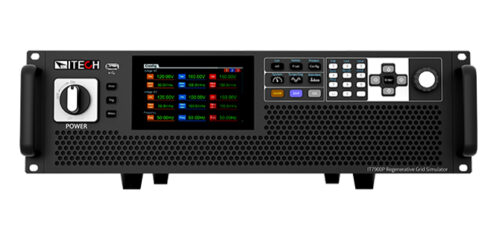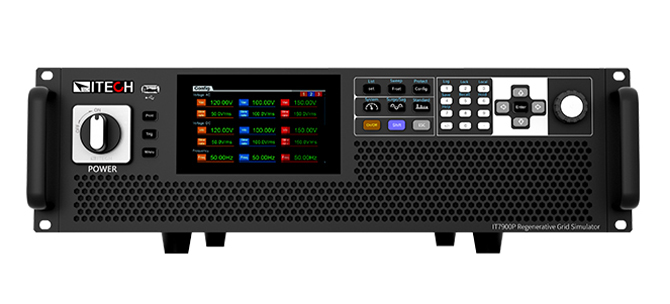 The IT7900P series high-performance regenerative grid simulator provides an all-in-one test solution that can be used not only as a grid simulator and four-quadrant power amplifier, but also as a four-quadrant regenerative AC/DC electronic load. The full four-quadrant operation, regenerative ability can feedback power to the grid, meet the needs of environmental protection, but also saves a lot of electricity and heat dissipation costs. Compact, modular and efficient structure design allows the IT7900P up to 15kVA in 3U single unit, and its power can be extended to 960kVA after master-slave parallel connection. Colorful touch screen with intuitive GUI allows IT7900P to directly define different waveforms. The rich operation modes can meet the test requirement of single-phase, three-phase, inverse-phase and multi-channel. It provides high flexibility for testing and can be widely used in many fields such as PV, ESS and EV.