Meter Relays & Controllers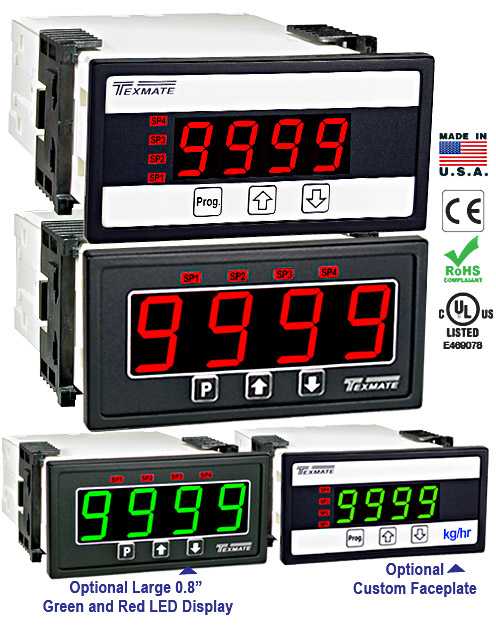 96x48mm
4 Digit LED display
Range: -1999 to 9999
Three-button programming from the front panel
Three front panel selectable ranges.
Four-level brightness control of digital display, and setpoint LEDs.
Three programmable setpoints.
Relay activation can be selected to occur above (HI) or below (LO) each setpoint.
Hysteresis setting for all three setpoints. Delay on make and delay on break for SP1 and SP2.
Peak and Valley. View and Reset.