Meter Relays & Controllers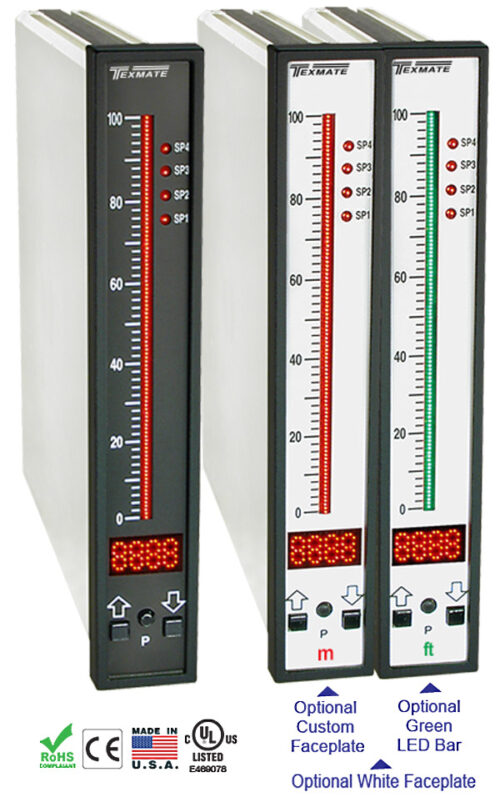 144×24 mm
101 segments
4 Digit Display
Range: -1999 to 9999
The bargraph can display, full scale, any desired portion of the digital reading.
Bargraph center zero function.
Four programmable setpoints with adjustable Hysteresis.
Setpoint 1 has delay-on-make and delay-on-break plus a special "pump on pump off" mode that creates a Software Features Hysteresis Band between SP1 and SP2.
Relay activation can be selected to occur above (hi) or below (Lo) each setpoint.
Digital display blanking.
Decimal point setting.
Four-level brightness control accessed by the button and adjusted by the button.