Spectrum Analyzers & Signal Generators
Spectrum analyzers measure the magnitude versus the frequency of an input signal. From this data, the harmonics, distortion, power, and bandwidth of the input signal can be measured.
Signal generators can output various waveforms that are used for test scenarios. These waveforms are sent to the electronic device and their behaviour is observed.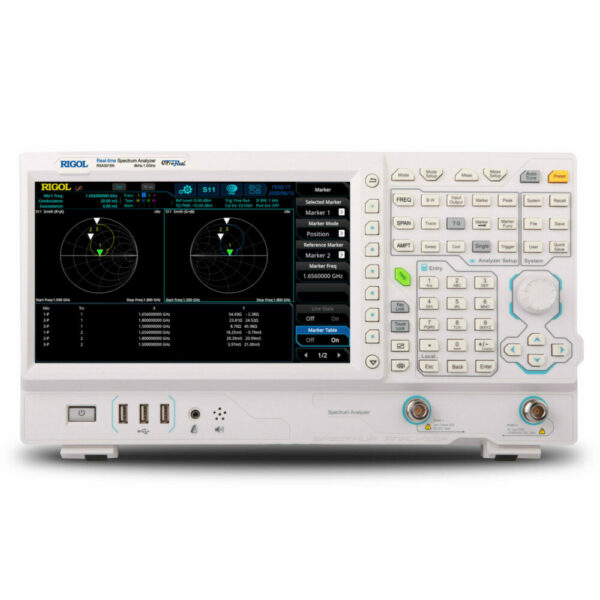 Frequency: 1.5 – 4.5 GHz
Displayed average noise level (DANL): <-161 dBm (typical)
Phase noise: <-102 dBc/Hz (typical)
1 Hz Minimum Resolution Bandwidth
3 GHz or 4.5 GHz tracking generator (select models)
Up to 40 MHz real-time analysis bandwidth